Services Provided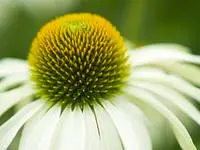 Sometimes work conflicts get in the way of your personal well-being and family time. Is it possible to balance work & home? Why isn't the job as personally rewarding as it used to be? What does your body langauge say about you? I have an appreciation and understanding of the unique challenges professionals have. In addition to my credentials in mental health treatment and positive, goal oriented behavioral modification; I bring to the table a background as a former executive within a Fortune 50 company. This allows me first-hand insight to many of the challenges professionals in today's modern high-stress environment face. This combination makes me uniquely qualified to act as an agent of change by offering my experiences and acumen, but believe every person is ultimately responsible to create the changes that are best suited to their authentic selves.
Treatment specialization includes:
Therapy for Depression and Anxiety

Personal Relationships

Couples Counseling

Adolescent Counseling

Trauma and PTSD related symptoms

Parenting Support

Work & Career Related Issues

Stress Management

Conflict Resolution
I work with each client in a highly individualized manner to create the best approach to each unique set of circumstances. Whether you are seeking help coping with grief, loss and/or depression or find yourself requiring parenting or couples counseling; we will work together in a comfortable and supportive atmosphere to come up with a path that serves to make measurable improvements to your life and well-being.