Although seemingly simple, reaching out for help can be difficult .
Today you are one step closer to feeling more empowered and on an optimistic path to well-being .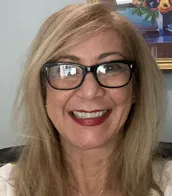 Therapy is a collaborative process and goals are based on your desired outcomes of personal growth and insight. I have a direct, yet compassionate approach in helping people cope better and improve their lives. Like all healthy relationships, t herapy should provide a n environment created on mutual reverence, honesty and trust. My areas of expertise are addressing anxiety, anger management issues, depression, relationship conflicts and PTSD related symptoms. I believe in a strong therapeutic relationship using treatment modalities such as Cognitive-Behavioral Therapy , Humanistic Therapy, Emotion Focused Therapy and Mindfulness to help overcome struggles .
If you're looking for extra support and guidance through a challenging situation or you're just ready to move in a new direction in your life, I look forward to working with you to achieve your goals.
Please call or email me for an individual, or couples therapy.
MFC#53946